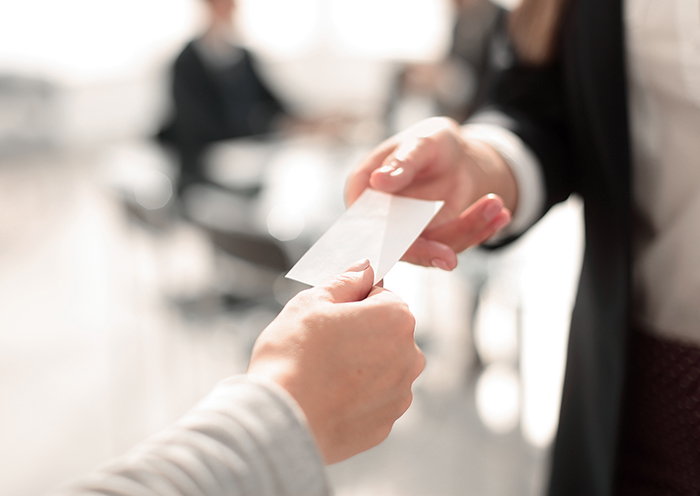 Business Cards – first impression you make on a potential client…make it a good one. Well designed business cards printed on quality paper are one of your least expensive forms of advertising
Join your local Chamber of Commerce – this helps support your local business community while providing numerous networking opportunities for you. Many times the cost for your membership includes networking events, luncheons, Coffee Contacts, after hours events. Our local chambers have Hot Deals where you can post specials on their website – yours may too. You can be a Sponsor for a luncheon or Business After Hours to get more exposure. Some local chambers have Expos where you can set up a vendor table.
Email Blast – it is inexpensive to use an email company such as Constant Contact (discount for chamber members) or Get Response and they will monitor your response and open rates.
Say Thank You – always remember to say Thank You! Postcards are less expensive than thank you cards – or send them with email for free.
Calendars – are a great way to keep you name in front of your clients and prospects 365 days a year. You will find if you give out calendars, it is a yearly commitment…people will call you next year for their new calendar. How great is that!
Collaborate – whose target audience is the same as yours and share the cost of advertising. You will both benefit!
Join Affiliate Organizations – this is a great way to stay up to date in your industry. You may even meet someone in a completely different area that would be willing to share tips with you.
Google Ads / Facebook Ads – an inexpensive way to advertise and keep your name out there.
Newsletters – email newsletters help you keep in touch with clients and let them know what is going on in your company and in your industry. The easiest way to send online newsletters is through an online service such as Get Response or Constant Contact. They offer templates to give your newsletter a polished look.
Magnetic Signs / Vehicle Lettering – don't waste advertising exposure.
Websites / Mobile Websites – all businesses need a web presence. Wether it is a simple website stating who you are and how to contact you or an elaborate website with e-commerce capabilities.
Mobile Marketing – text messaging is another great way to communicate with your customers and prospective customers.
Blog – writing a blog can help customers keep up-to-date on changes in your industry or in your company. It can help your Google ratings because you will be adding fresh content to your site. It can help clients and potential clients know that your are an expert in your field. Share your knowledge and watch your business grow!